Leah P. Hollis EdD is a noted researcher who conducts studies on workplace bullying, equity, and diversity.  As a scholar and researcher, she has written several peer-reviewed articles and continues to explore the dynamics which affect the workplace.
Check out our recent publications page. Routledge Publishers released her book, Human Resource Perspectives on Workplace Bullying in Higher Education: Understanding Vulnerable Employees' Experiences. 
In 2022, she published her next book, Black Women, Intersectionality, and Workplace Bullying: Intersecting Distress also with Routledge.
She is an associate professor at Morgan State's Department of Leadership, Advanced Studies, and Policy. Further, she is a visiting researcher at Rutgers University, Graduate School of Education. Visit academia.edu for her peer-reviewed work.
Check out 15-minute te lecture, "Enablers or Allies? (click here)" a content analysis about human
resources personnel's experience the workplace bullying problem.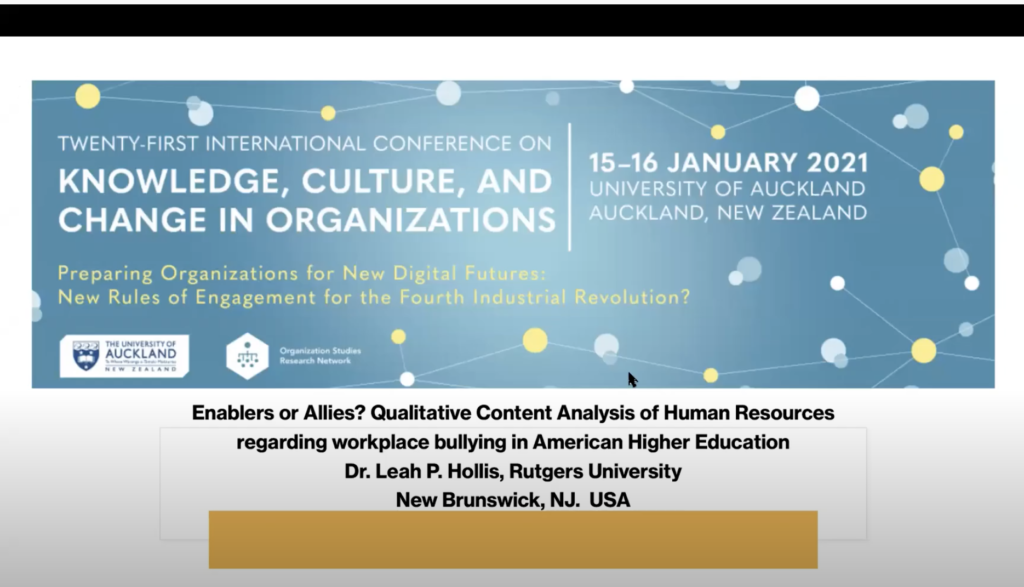 Keynote Lecture from Morgan State August 2015: